IndyMike
Sunday, April 20, 2008 at 3:34PM
Print Article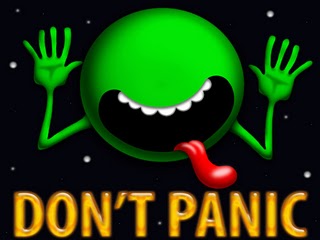 I know some of my co-writers and others across the net are thinking that there might be an eviction tonight - and the beginning of the final HoH competition.
Although I don't know the reason for the all day lock down.
Adam is convinced there is a big special tomorrow for Big Brother (there isn't).
Adam is speculating like crazy - don't take what he says as 'fact' - this is all just him guessing because he said his goodbyes and Ryan is blogging.
Follow the Hitchhikers Guide To The Galaxy.....
2 Comments
| |
Email Article
|
Permalink