Scott
Thursday, June 30, 2011 at 3:36PM
Print Article
Hi Kids!
Yes, your long-winded correspondent is back this season. I probably should have posted earlier, but I wanted to let the events of the last few days sink in before issuing any opinions (plus, I've been prepping another project that you'll hear about this weekend).
Let me take that back. There really was no reason to post until today. I could give a shit about the new layout of the house. As Danielle stated on her idiotic show for Real, the house design in her season had an Alice in Wonderland layout but it had no bearing on the twists or competitions.
No, the big news came today with the revealing of the cast. I could hear an entire nation of Big Brother fans groaning when the news came down that there were only eight "new" contestants this year. A planned ninth "hamster", Jason Thomas, was cut at the last moment amidst circulating rumors that his planned "villain" role would be taken over by another. (I watched his video, and the only thing lost by the removal of this bore is eye candy for the cat ladies.)
Who is making up the rest of this season's cast? "Dynamic duos" is the term used by Julie Chen on her various media rounds, and CBS.com has a poll that contains the follow pairs of former contestants: Jeff/Jordan, Brendan/Rachel, Will/Boogie, Jessie/Natalie, Dick/Danielle and Hayden/Enzo. At least one of those pairs will certainly make the show, but I almost expect the producers to throw us a big surprise.
This is a huge disappointment on so many levels. I'm not a big fan of All-Star seasons to begin with, and mixing all-stars and "noobs" is bound to be a disaster. If the returning players are indeed eligible to win, they have so many advantages over the new class. Besides the knowledge of how to deal with living in a house surrounded by cameras, they also have opportunities to work together to craft a strategy that's impossible for the eight strangers. I must admit, though, that I'd love to see Evel Dick verbally assassinate "Brenchel", Jessie, and Natalie.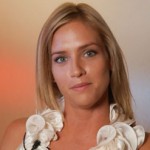 So what do we have for noobs? It's a pretty typical class of cocktail waitresses, "models", middle-management drones, and self-described Big Brother "super fans". The claim to fame of one woman with the unfortunate name of Porsche is that she "once kissed Josh Hartnett", which must be about a half-step above once shaking the hand of a Backstreet Boy. By the way, there are also pictures of her hanging around with Big Brother 6's Janelle Pierzina. My only hope for Porsche or Cassi is that they stay around long enough for hot bikini pics.
It's this year's men that are the scariest, though. Adam Poch is a bald metal dude who has the creepiest eyes I've ever seen. Dominic Briones is a frail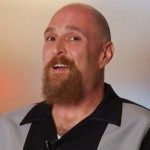 male model whose video oozes false self-love. Apparently, "he is obsessed with Vanessa Hudges, Taylor Swift, and 'sporty girls.' However, he is not interested in 'slutty girls.' Um, yeah.
Neither of these clowns, though, compare to Keith Henderson. He's a minister who is obsessed with booty…and I mean obsessed. He claims he's going to create a harem of three girls who will all do his bidding. He will sit on his throne in the HOH and let "Keith's Angels" do all the work. They'll all have their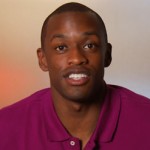 own little alliances, and at the end of every day they'll report back to their King. Even I'm embarrassed by this moron.
That's our cast for the season…so far. Rumors are flying about how this is all going to work, so keep checking this site for the latest news. This Saturday night, in particular, you'll want to be here for the unveiling of a new project involving all of the BigBrotherGossip crew. What could that be?