Scott
Wednesday, March 21, 2012 at 6:35PM
Print Article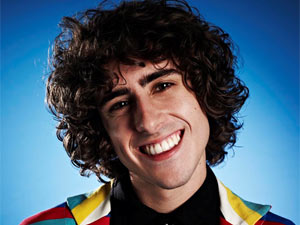 This is actually a solo show...sort of. Lori, Ash, and Mike are not present on this episode, as it is Big Brother UK-oriented. Instead, I'm joined by Reality Nation's Karen Elise for a super lengthy interview with Big Brother Uk's Tom O'Connell. Besides the usual recaps of his time in the house, O'Connell dishes with us on all of the rumors surrounding the most recent season. It's a fascinating discussion on topics such as the lack of live feeds, the editing, the confusing Halloween nominations, and so much more.
This is also a good time to announce some changes to the hosting of the show. Like all of Scott's shows, the previous episodes were hosted on Mevio. Unfortunately, earlier this year Mevio ceased hosting of all audio-only programs. Too bad they didn't give any notice to the show producers, as hundreds of online shows suddenly had no home.
A new host has been found, though, and if you get the show via Stitcher (http://www.stitcher.com/listen.php?fid=16875) or Scott's Android/iPhone Ledge app you won't have to do anything differently. If you subscribe via iTunes, you will have to resubscribe. Since Apple doesn't allow you to delete a podcast, the old version is technically still in the iTunes store. That is a dead linke, though, as you now have to subscribe to The Big Brother Gossip Show (mp3) at this link - http://itunes.apple.com/us/podcast/big-brother-gossip-mp3/id502746488 . If you don't want to go the iTunes route, you can also directly subscribe to the new show's feed at http://feeds.feedburner.com/bigbrothergossip, or directly download it by clicking
I know this is confusing, but at least these changes are happening now instead of in the middle of next season! Special thanks to Tom and Karen for their help on this episode, and please let me know what you think of this special episode!